Being a TEACHERPRENEUR means:

Your teachers will discover their hidden potential & talents

Your teachers will be able to specialize in their teaching skills

Your teachers will have focus and attention in their classes 

Your teachers will be the best version of themselves

Your teachers will know how start to add value in their current teaching activities to make an impact to the school contribution

Your teachers will develop the success MINDSET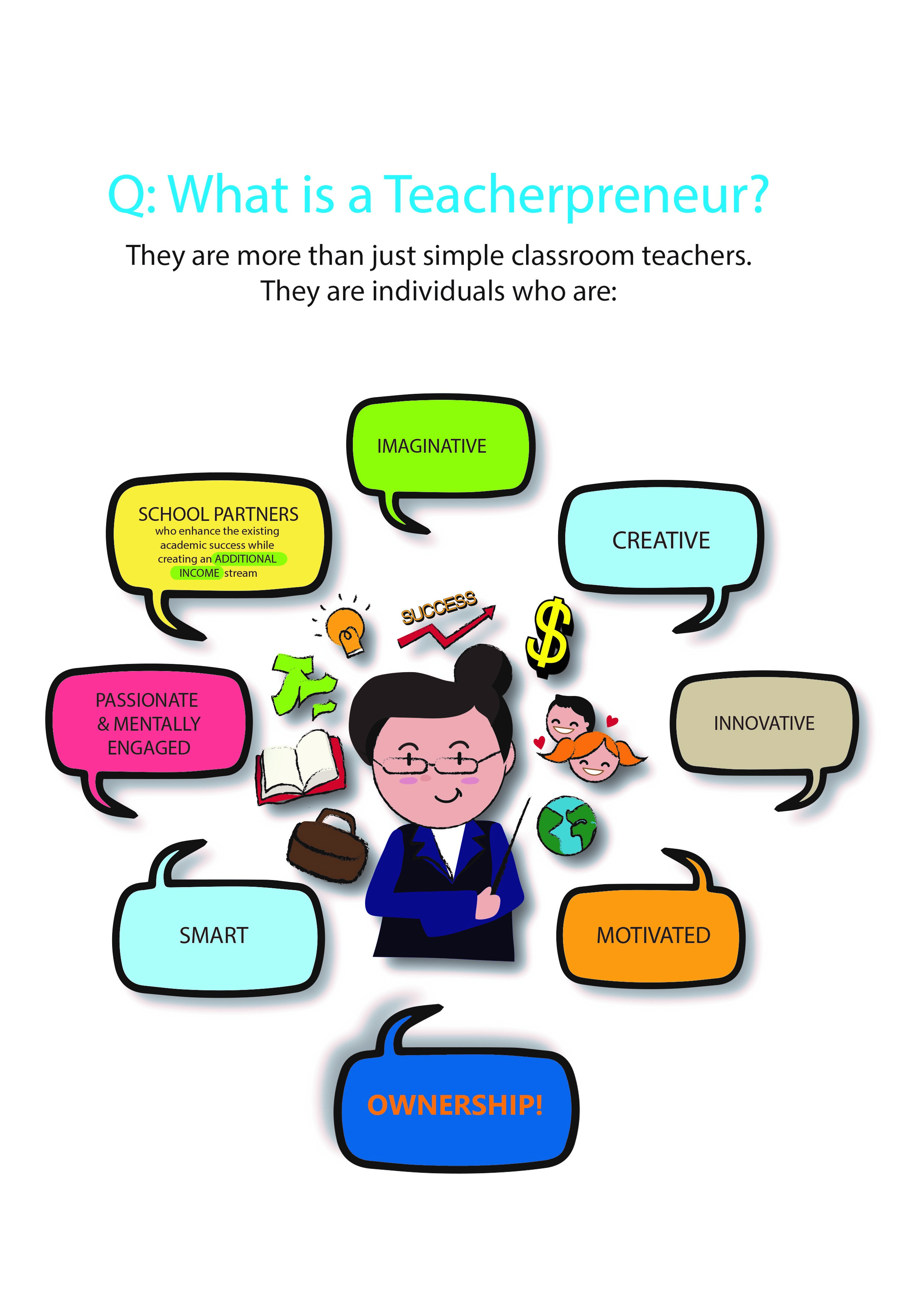 Teacher + Entrepreneurial Mindset.
The idea is to develop your teachers' ownership just like a business owner.
It allows them develop a greater purpose in themselves beyond the routines. These changes happen due to growth in mindset, change of attitude, innovative teaching and emotional and mental resilience.
They are more than just simple classroom teachers. They are individuals who are :
positive attitude

creative thinking

problem solving

 motivated.

emotional & social skills

mental resilience.

take OWNERSHIP of their own classroom.
 

"HOW DO YOU CREATE TEACHERPRENEURS

WITH 6 SUCCESSFUL STEPS"
Spring clean your teachers' mind

: Find out what's been holding them back from moving forwards outside their comfort zone
Discover your teachers' potentials: L

ea

rn what they're really good at is an advantage/s to help them to boost their teaching skills and methods

Grow your teachers

"Toolbox"

: Learn various active, and creative teaching activities to increase engagement and focus in your teachers' classroom as  'Super Star' teacher.
Identify success habits: Learn how positive behavior and good communication helps your teachers to be leaders in their class.

Identify what makes your teachers  "Teacherpreneurs"

: Find out their strengths and opportunities to increase self-confidence and motivation for success.
Think-Link-Ink: Maximise your teachers' potentials by putting ideas into a step-by-step school contribution plan.
A preschool teacher in Jakarta shares her journey to becoming a TEACHERPRENEUR
FREE consultation if you are a school owner available for a limited time.
Grab it now !
Here's what our students say about our workshops!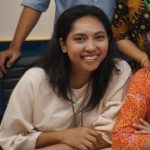 "It changed my mindset, I've more self-confidence. I was used to my old teaching methods,  but now I've learned how to be with the children, to share and work together for their growth." – Shandra Maureen – Teacher Sekolah Cita Buana, Jakarta
"This curriculum (ESI KIDS), pays attention on how children will learn by integrating play and learn through activities." Rosari Kioman – Management Integrated Children's Academy, Pakubuwono, Jakarta
"Dear Teacher Pam, I could use some of the ideas with  our young learners at Equal Bright School".  – Gaylord Anderson, Centre Director Equal Bright  School, Bandung, Indonesia.

"The training itself is really interesting, we've talked a lot about education in the classroom, also how to open our mind to have a 21st century teaching methods." – Rini Wijaya, Vice-Principal Blue Dolphin Playnest, Sunter, Jakarta.
"It helps me realise I need a system and good support to be a teacherpreneur. I can add more skills & values to my routine". – Maria Rasdiana  Teacher TK Budhaya 2 St. Agustini, Jakarta, Indonesia.